The winners of the Village of HOPE Educational Endowment Fund Awards for the year 2014-15 were announced recently in Chennai.
Master Rohan R Thomas bagged the award for 10th Standard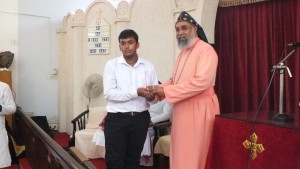 Miss Tessy Varghese received the award for 12th Standard.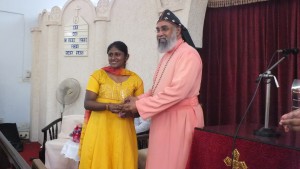 The winners collected their awards from His Eminence Rt. Rev. Dr. Isaac Mar Philoxenos Episcopa, Bishop of the Mar Thoma Church at a special ceremony.
The Village of HOPE continues to encourage youngsters to do their very best in their educational endeavor.
Please click the DONATE button to join hands with us and to support many more children and other deserving causes.